Commercial Cleaning
Are you looking for an office clean, end-of-tenancy clean or are keen to have your retail unit, gym or nursery dirt-free, sparkling and hygienic on a regular basis?
Then here at Norwich Cleaning Services, we offer a first-class service that you can always rely on.

Get In Touch


A Total Clean Of Your Business
We understand that the cleanliness of your premises is vital to your business and that's why we always arrive with a checklist in hand to ensure we cover everything. From the entrance of your business to the stairs or hallway, main areas and the toilets, we're committed to going above and beyond to leave your premises gleaming.

To such an extent that your customers will be impressed, and your staff happy and relaxed to be working in such a clean and healthy location.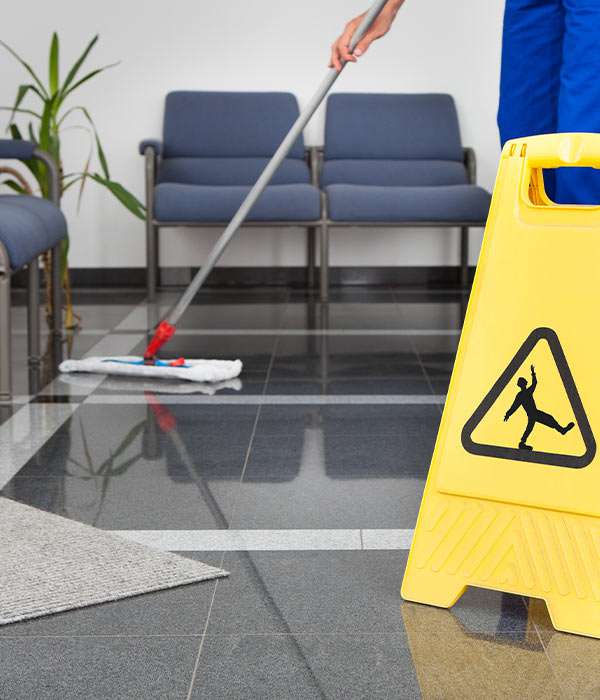 The type of cleaning we offer include:
Mopping and buffing hardwood surfaces and polishing all wood, such as doors, window frames and skirting boards
Deep cleaning carpets

Vacuuming carpeted areas
Dusting light fixtures and fittings

Spot cleaning stains

Cleaning and sanitising telephones

Deep cleaning and sanitising of toilet areas, including toilet seats, washbasins, tiles and partitions.
Disinfecting floors and replacing air fresheners
Thoroughly cleaning kitchen areas, especially sinks and worktops

Regular cleaning and sanitising of microwaves and fridge
Disinfecting
Lifts and stairs are important areas within commercial premises which, due to the fact they receive a lot of traffic, need to be thoroughly wiped down and disinfected on a regular basis.
That is especially the case with handrails and lift doors – both of which are subject to touch by human hands hundreds of times a day.
Consistent & Reliable
In addition to immaculate, consistent and reliable commercial cleans and end-of-tenancy cleaning we also supply services for cleaning industrial units in the Norwich city centre area and surrounds.
To find out more about our services simply call us today on 01603 670 552 or 07919 122 955.